Welcome to our article on pergola landscaping! As Canadians, we understand the importance of having a beautiful outdoor space to relax and unwind. A pergola is the perfect addition to any Canadian outdoor space, providing shade on sunny days and creating a tranquil ambiance. In this article, we will explore the art of landscaping with pergolas, sharing inspiring design ideas and practical tips to transform your backyard into a shaded outdoor retreat.
Whether you're looking to enhance your outdoor space or simply create a place of relaxation, landscaping with pergolas can do wonders. Join us as we dive into the benefits of pergolas, finding inspiration for pergola designs, selecting the perfect materials, complementing your retreat with landscaping elements, and maintaining your pergola for years to come. Let's get started!
Enhancing Your Outdoor Space with Pergolas
Here at Landscaping Vaughan, we know how important it is to have an outdoor space that is not only functional but also aesthetically pleasing. That's why we recommend incorporating pergolas into your landscaping design. Pergolas can truly enhance your outdoor experience by creating a shaded area and adding a focal point to your yard.
One of the biggest benefits of adding a pergola to your outdoor space is the shade it provides. This allows you to enjoy your yard even on the hottest days of the year. Additionally, a pergola can create a cozy and intimate seating area, perfect for relaxing alone or entertaining guests.
Not only do pergolas serve a practical purpose, but they also add a unique touch to your outdoor decor. With a variety of styles and materials to choose from, you can customize your pergola to fit your personal taste and complement your home's architecture.
When it comes to enhancing your outdoor space with a pergola, the options are endless. You can choose to decorate your pergola with plants, string lights, or even a ceiling fan for added comfort. The possibilities are truly endless!
If you're interested in adding a pergola to your outdoor space, don't hesitate to contact us at Landscaping Vaughan. Our team of experts can help you design and build the perfect pergola for your backyard. With our help, your outdoor space will be transformed into a beautiful and functional oasis that you can enjoy for years to come.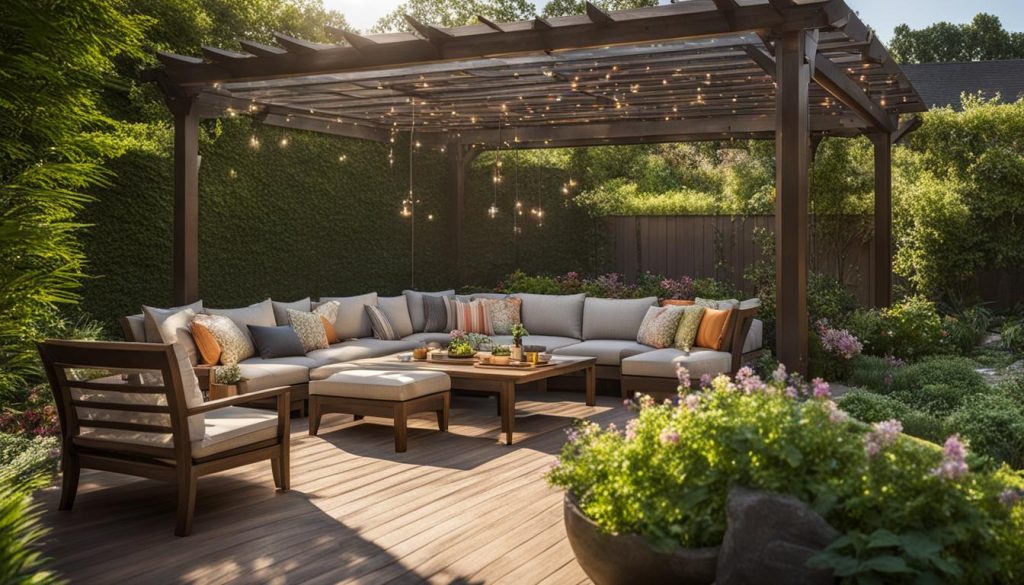 Pergola Design Ideas: Finding Inspiration
When it comes to designing your pergola, the possibilities are endless. From the material to the layout, there are countless ways to customize your outdoor oasis. To help you get started, we've compiled some pergola design ideas that are sure to inspire you.
1. Traditional Pergola
A traditional pergola is the perfect addition to any outdoor space. With its clean lines and classic look, it complements any landscape style. Add some climbing vines and string lights, and you have a picture-perfect setting for an outdoor dinner party.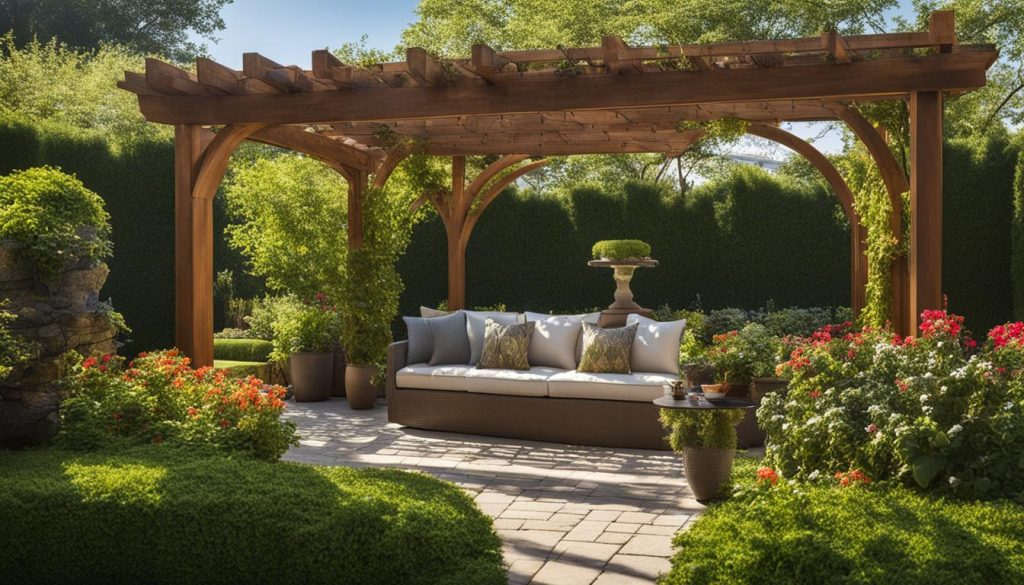 2. Rustic Pergola
If you're looking to bring some cozy charm to your backyard, a rustic pergola might be the perfect fit. Use reclaimed wood for a weathered, vintage look. Incorporate some natural elements like stone and plenty of greenery to complete the cozy feel.
3. Modern Pergola
If your landscaping style is more on the contemporary side, a modern pergola might be just what you need. Sleek lines and minimalist design are the hallmarks of this style. Incorporate some metallic finishes and concrete elements for a truly modern vibe.
4. Poolside Pergola
If you have a pool in your backyard, a pergola can be a beautiful and functional addition. Create a shaded area to relax after a swim or use it to add some privacy to your pool area. This is also a great opportunity to incorporate some fun design elements like a built-in bar or outdoor shower.
A traditional pergola
A rustic pergola
A modern pergola
A poolside pergola
These are just a few of the many design ideas you can use to create a stunning pergola landscape. With a little creativity and the right materials, you're sure to create an outdoor oasis that you'll enjoy for years to come.
Selecting the Perfect Pergola Materials
When selecting materials for your pergola, it's crucial to choose ones that are both durable and visually appealing. After all, your pergola is likely to be exposed to a wide range of weather conditions throughout the year, so you want to ensure that it can withstand the elements.
One of the most popular materials for pergolas is wood, as it adds a natural and rustic feel to any outdoor space. However, keep in mind that wood requires regular maintenance to prevent rot, warping, and insect damage. Cedar and redwood are popular wood options due to their natural resistance to decay.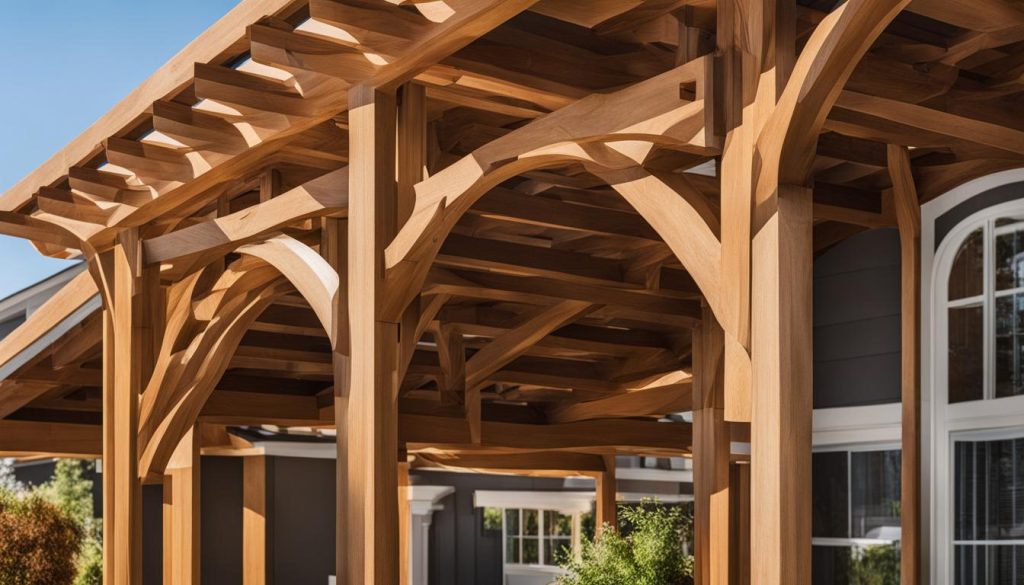 If you're looking for a low-maintenance option, consider vinyl or fiberglass materials. These types of pergolas resist rot, fading, and other damage caused by exposure to the elements. They also require little maintenance aside from occasional cleaning.
Another factor to consider when selecting pergola materials is the style and overall aesthetic of your outdoor space. For a modern or contemporary look, consider materials such as metal or glass. If you're going for a more traditional or rustic feel, wood may be your best bet.
Factors to consider when selecting pergola materials:
Durability
Maintenance requirements
Style and aesthetics
Budget
By carefully considering these factors, you can select the perfect materials for your pergola that will provide both beauty and functionality for years to come.
Creating a Tranquil Oasis: Landscaping Around Pergolas
Are you ready to take your pergola landscaping to the next level? Let's explore different landscaping techniques that will transform your pergola into a tranquil oasis!
Plants
Plants are an excellent addition around pergolas, providing shade and adding a natural element to your outdoor space. Climbing plants such as wisteria, clematis, and honeysuckle can create a stunning effect by weaving their way through the pergola's beams and arches, forming a natural "roof" of foliage. For a more tropical feel, consider adding potted palms or ferns around the base of the pergola.
Lighting
Outdoor lighting can instantly enhance the ambiance of your pergola. String lights or lanterns hung from the beams of the pergola create a warm and inviting atmosphere perfect for hosting outdoor dinner parties or relaxing evenings. For a more dramatic effect, consider adding uplights to highlight the pergola's structure.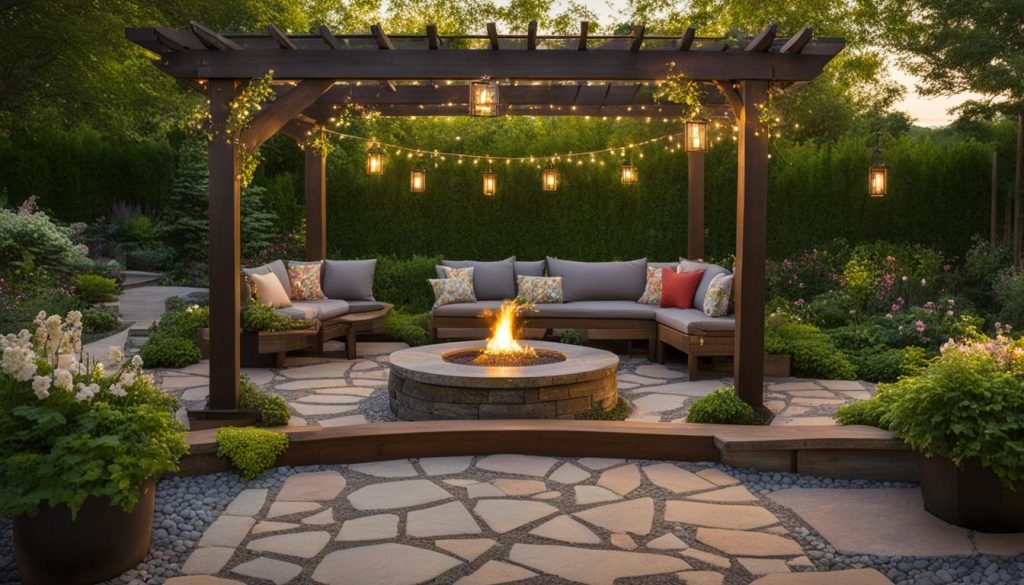 Seating Arrangements
When it comes to seating around your pergola, the possibilities are endless. A classic outdoor dining set can transform your pergola into an elegant alfresco dining area. Alternatively, a comfortable outdoor sectional or cozy armchairs can create a perfect space for relaxing and enjoying the outdoors. Whichever seating arrangement you choose, make sure it complements the overall design and style of your pergola.
With these landscaping techniques, your pergola will become a tranquil oasis that you'll never want to leave!
Pergola Maintenance: Keeping Your Retreat in Top Shape
At Landscaping Vaughan, we believe that regular maintenance is key to keeping your pergola in top shape. Here are some practical tips to help you keep your pergola looking beautiful:
Inspect your pergola regularly for any signs of damage, such as cracks or rotting wood. Repair or replace damaged parts immediately to prevent further deterioration.
Clean your pergola regularly using a mild cleaning solution and a soft-bristled brush. Avoid using harsh chemicals that can damage the wood or stain.
Apply a protective coating to your pergola every few years to help prevent moisture damage and fading due to sunlight. Choose a coating that is suitable for outdoor use and compatible with the type of wood used for your pergola.
Trim any nearby vegetation regularly to prevent it from touching or growing onto your pergola. This can cause damage or create a fire hazard if the vegetation is dry.
Remember, proper maintenance not only keeps your pergola in top shape but also prolongs its lifespan. By taking care of your pergola, you can continue to enjoy your tranquil outdoor retreat for years to come.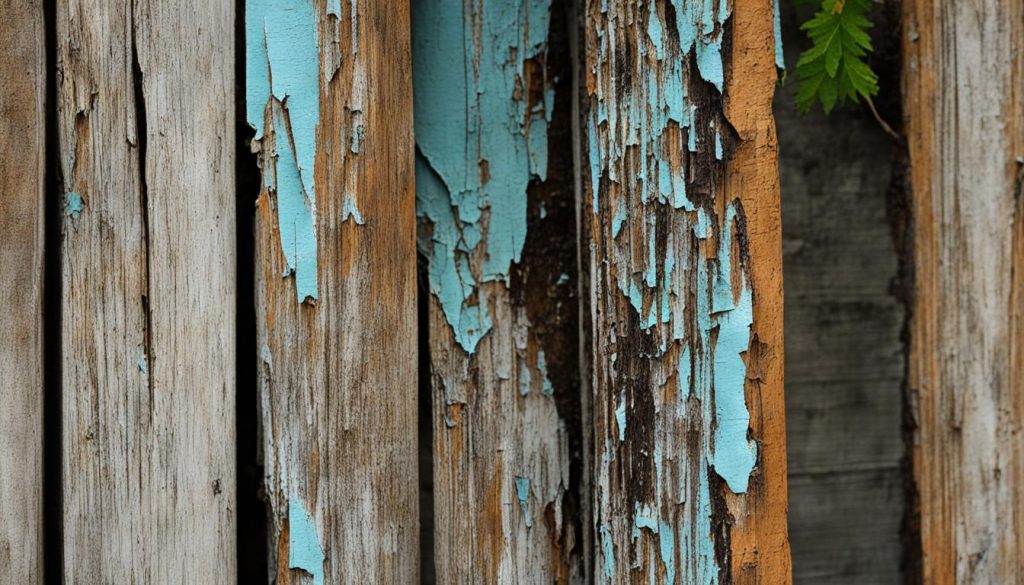 Trusted Pergola Landscaping Services in Canada
If you're looking for the perfect outdoor retreat, trust us to design and build a beautiful pergola landscape in your Canadian backyard. Our team of experienced professionals has years of expertise in the art of landscaping and can provide you with an exceptional experience.
Why Choose Us
At Landscaping Vaughan, we pride ourselves on providing top-quality services to our clients. We listen to your needs, ideas, and preferences to create a personalized pergola landscape design that suits your lifestyle and complements your home's aesthetics.
We use only the best materials, and our team employs the latest landscaping techniques to ensure your project is completed to the highest standards. From start to finish, we work with you every step of the way to ensure your complete satisfaction.
Our Services
We offer a wide range of pergola landscaping services, including design, installation, and maintenance. Whether you need a standard pergola design or something more unique and personalized, we've got you covered.
Our team can work with you to create a beautiful landscaping plan that fits your budget and preferences. We'll help you select the perfect materials, plants, and accessories to make your outdoor retreat truly magical.
Contact Us Today
If you're ready to transform your outdoor space into a tranquil oasis, give us a call. We're here to answer any questions you may have, and we'd be happy to provide you with a free estimate.
At Landscaping Vaughan, we're committed to providing our clients with trusted pergola landscaping services throughout Canada. Contact us at (647) 812-8594 to schedule a consultation with our team and bring your dream outdoor retreat to life.